Being a Flight Nurse requires autonomy. In the back of an aircraft, critical thinking skills, quick decision making, and compassion are the essentials of the job.
But what happens when the roles reverse, and the Flight Nurse becomes the patient?
If you ask Victoria Kretche-Kitchel, a Flight Nurse for Eagle Air Med in Alamosa, Colorado, she'll tell you that it is a bizarre feeling.
"This experience gave me a very different perspective of my job," said Victoria. "It is tough to be the patient – really tough! I was overcome with worry at first; I had so many things that I needed to be doing, and being injured wasn't one of them."
Victoria's journey from nurse to patient started at the race track. She and her husband were working as volunteers at the Shaddy Burro with the Rocky Mountain Enduro Circuit, a long-distance dirt bike race for experienced riders.
The day before the race was underway, Victoria was heading from one part of the course to another when things took a turn.
"I was going a little too fast and I missed a curve and ended up going off-road," said Victoria. "I was doing fine, until I found a really deep culvert and instead of nailing it, I crashed my bike on the far side."
When Victoria hit the culvert, she was thrown over the handlebars and landed hard on her back.
"I landed with a thud that knocked the wind out of me," said Victoria.
After taking a few minutes to rest and catch her breath, she climbed back on her bike and rode 15 miles back to her campsite. When she got there, she began to feel very stiff and sore.
"I took some pain relievers and after an hour or so, decided I was going to jump in my truck and head back out to finish my tasks," said Victoria. "But as I began to leave the campsite, I felt the most excruciating pain that I've ever had in my entire life. I've NEVER dialed 911 for myself, but this day, I had to."
Doubled-over on the side of the road, vomiting from the pain, Victoria waited for paramedics to arrive. And when they did, they immediately took her to Rio Grande Hospital in Del Norte for further examination.
There, clinicians found that she had torn her right adrenal gland, had a hematoma that was bleeding into her abdomen, had bruising on one of her kidneys as well as along her ribs and pelvis, and she had broken her second lumbar spine.
Being the rough and tumble personality she is, Victoria was shocked that her injuries were as severe as they were and that doctors were now recommending she be flown to the closest Level 1 trauma center for surgery.
"I'm a tough girl," said Victoria. "I played football, worked as a firefighter, and still ride dirt bikes and horses, so I'm used to being sore. I was shocked when they found serious injuries."
With time being a critical factor, the medical team at Rio Grande immediately began calling local air medical transport services to request an aircraft.
REACH 29 located in Buena Vista responded to the call that day. On shift was Pilot Elizabeth Peebles, Flight Nurse Peter Bracker, and Flight Paramedic Scott Coduto.
"When we got to the hospital, everyone kept telling us 'oh, you're taking one of your people, she's a flight nurse,'" said Peter.
"This flight was almost easy," said Peter. "We knew we could discuss our care plan and the medications with Victoria, and that if something in her condition changed, or if she became uncomfortable, she was going to let us know."
"It was shocking to me that our patient was someone that worked for our sister company since it is a small industry," said Elizabeth. "While Peter and Scott were loading her, she introduced herself and told me she was a Flight Nurse for Eagle Air Med. It was cool knowing we were helping someone from our organization."
For the next hour and a half, Peter and Scott paid close attention to Victoria's vital signs and were prepared to act if her condition began to decline. They also worked diligently to help manage her pain level.
"As a Flight Nurse, we knew that Victoria had given pain medications before, but had never been on the receiving end of them," said Scott. "We ran our suggestions by her for pain management, and she was in total agreement; what we gave her helped to manage her pain for the duration of the flight."
"I knew too much," said Victoria. "I knew what was going on and I was anxious about how bad the bleeding was and how I was about to undergo major surgery. Peter and Scott calmed me down and really made me feel safe and secure. They were great about communicating with me and really had this attitude that was like, 'don't worry; we've got ya.'"
Covering every topic from work to the air medical industry, to membership, to even sharing the occasional joke, the four passed the time quickly and managed to help Victoria relax enough to also rest at some points during the flight. And soon, Elizabeth was safely touching down on the helipad at St. Anthony's hospital in Denver.
From there, Scott and Peter transferred care of their new friend and colleague to a waiting team of clinicians, many of whom already knew Victoria by name.
"The trauma surgeon on-duty happened to be someone that I've worked with in the past, so it was great knowing I was in good hands," said Victoria.
Thankfully though, Victoria didn't end up needing the skills of a surgeon after all. After being transferred to the care of the ICU team at St. Anthony's she was put on strict bedrest and was closely monitored for three days before she was released to go home.
The other piece of good news – the cost of her transport was covered entirely by the AirMedCare Network membership that is given to all Air Medical Group Holding employees.
"Let me tell you, what a blessing that membership is," said Victoria. "When I got the bill for my flight, I called AMCN because I thought I might be responsible for part of it, and the call center representative just said 'no, it's all taken care of.' It was like I got this incredible bonus from work. It was such a relief to know that at least I didn't have to worry about paying for the flight."
Victoria did receive one piece of bad news though – no sports, no dirt bikes, and no horses for three months. Being that her trauma surgeon knew her personally, this was stern advice that he emphasized she follow.
We are happy to report that Victoria is now fully recovered from her accident and is happily back at work helping others with her team at Eagle Air Med.
You never know when a medical emergency will arise
Don't wait. Become a member today!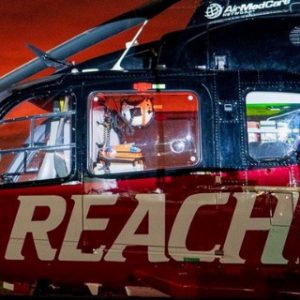 Having an air ambulance membership can provide several benefits in the event of a life-or-death situation or anymedical emergency requiring rapid transport to a healthcare
Read More »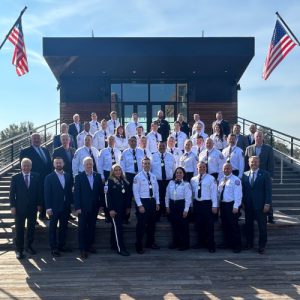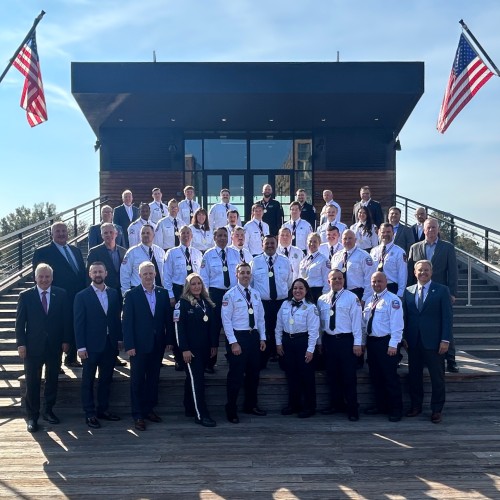 (LEWISVILLE, Tex.) — Global Medical Response has announced the recipients of this year's Stars of Life Award, which recognizes the exceptional contributions of first responders
Read More »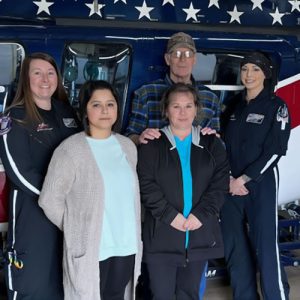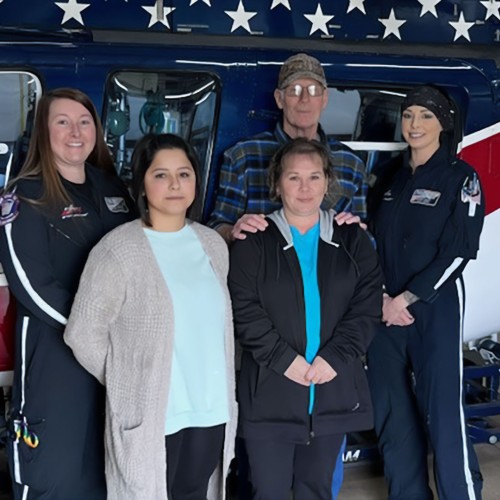 Many stories underscore the importance of having access to emergency medical services, particularly in remote and rural areas. These remote areas are called EMS deserts
Read More »