Most people are familiar with a variety of aircraft, and many have even taken trips on airplanes or helicopters. If you have never been transported by air ambulance, you may not be as familiar with the important, life-saving differences in the aircraft our AirMedCare Network providers utilize in their mission to provide care at a moments' notice. With over 320 bases across 38 states, our AMCN partners utilize both fixed wing and rotor wing (helicopters) in their missions depending on the needs of the patients and the unique capabilities of the aircraft.
Our network providers have a fleet of air ambulances specially configured to deliver ICU-level treatment. Typically, the fixed wing flying ICUs are staffed with a pilot, a Critical Care Registered Nurse and a certified flight Paramedic. Clinical crew members are specially trained at providing care in the air environment. At times, there is a need for a medical doctor or Respiratory Therapist on a flight and they will transport that medical staff alongside the patient.
The fixed wings are not as large as what you might typically travel on for your family vacation. In the fleet there are several models and types of fixed wing aircraft like the Beechcraft King Air C90B, Beechcraft King Air 200, and Learjet 45 to name a few. Based on the type of aircraft, up to two patients can be transported, and some aircraft contain an isolette for the treatment and transport of neonates.
As you might imagine, the interior of the fleet's helicopters are not nearly as spacious as the fixed wing aircraft. Despite the smaller cabin, we can treat patients with a variety of life or limb-threatening medical emergencies and quickly transport them from the scene of a call to definitive care. The helicopters are typically staffed with a Pilot, a Flight Nurse and Flight Paramedic. Helicopter Emergency Medical Services, or HEMS for short, requires special training beyond what a ground ambulance crew would have.
Helicopter Emergency Medical Services, or HEMS for short, requires special training beyond what a ground ambulance crew would have. The main function of specially trained HEMS crews is to respond almost exclusively to emergencies. Sometimes they have the luxury of a helipad at a hospital for interfacility transports. Other times, a landing zone has to be created to land and then load a patient from the scene of an accident or injury for treatment and transport. Our network of providers is ready, whatever the call, to provide a higher level of care and faster transportation to the hospital when seconds count. Crews are deployed in a variety of aircraft types, like Bell or Airbus Helicopters, that are especially suited for the conditions and terrain found around the assigned base.
Fixed Wing or Helicopter Ambulances within the AirMedCare Network have one thing in common — they are staffed by some of the best air ambulance crews who live and work in the communities they serve. From balmy Hawaii to the Rocky Mountains and the frozen tundra of Alaska, crews know the area and the community to provide excellent care to their patients. Through continued training and education, plus the addition of new life-saving equipment to the air ambulances, our network providers are more ready than ever to be there for patients at a moment's notice with the right staff and equipment to help create a positive outcome for patients.
With AirMedCare Network membership, our members never receive a bill for the lifesaving treatment they receive in our providers' air ambulances. While all calls for service are responded to with the same urgency, having the option of a household membership that provides financial peace of mind is priceless to our 3-million plus members. 
You never know when a medical emergency will arise.
Don't wait. Become a member today!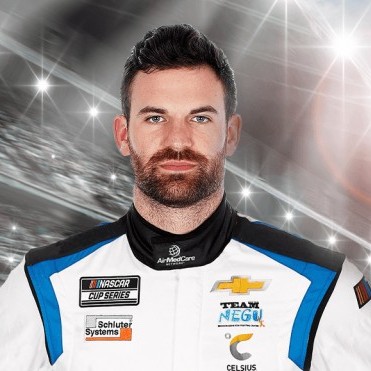 GMR Member Network's AMCN is proud to team up with Corey LaJoie, AKA "Super Shoe, "for another year! Corey LaJoie is a full-time driver of
Read More »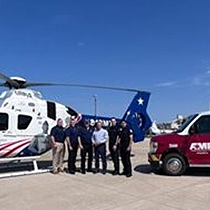 The Dallas Cowboys honored victims, first responders and U.S. military servicemen and women on the 21st anniversary of the 9/11 attacks. GMR, the official emergency
Read More »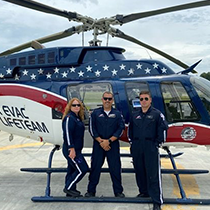 AEL 142 in Tift County, Georgia carried out its first Bubble CPAP flight on August 21— a first for AEL and the entire state of
Read More »