Unforgettable. That's the word 17-year-old William Cassil used to describe his meeting with the flight crew that he credits as one of the main reasons he's alive today. A dramatic word from a teenager, but not according to William, who cherished every minute of a rare, patient-air emergency crew reunion that took place October 16, 2021 in McAlester, Oklahoma. "I was so thankful to meet the people who saved my life," he adds. "It was a very emotional day for me." 
"It was emotional for me, too" says Jill Cassil, William's mother, who was also at the reunion, and who echoes her son's newfound appreciation and respect for all emergency responders who deal with life and death situations every day. For Jill and William, that "life and death" situation became personal on a hot summer day, when the family was vacationing at their cabin at Lake Eufaula in Longtown, Oklahoma.
"It's a place where we can relax, go out on the water, go tubing and just hang out together," she says. But on Saturday, June 12, 2021, the situation was anything but relaxing. That's when William began complaining of a headache.
"At first, I thought his headache just required an Advil and some rest, but when I checked on him, he seemed to feel worse. He was moaning, appearing to be in excruciating pain. Then, he began throwing up and eventually, losing feeling in the left side of his body."
Panic-stricken, Jill and her husband immediately called an ambulance, which, fortunately, had a crew that specialized in neurological problems. So, upon arrival at the cabin, the paramedics were able to quickly assess that William appeared to have suffered a brain hemorrhage and would require intense care, meaning, he would need to be airlifted to a hospital. Within a short time, William was then transported to the local Volunteer Fire Department, where the McAlester Regional Air Care crew met him and flew him to the Children's Hospital at Saint Francis in Tulsa, Oklahoma. That's where he underwent surgery, was stabilized and eventually, removed from the intensive care unit.
"I was amazed at the constant communication I was receiving from flight nurse, David Henderson, who kept me updated on William's condition while my husband and I were en route to Tulsa," says Jill. The 90-minute drive to the hospital felt like an eternity for the frantic parents. Jill says if it weren't for the calm and reassuring voice of Henderson, she doesn't know how she would have kept her composure through the ordeal.
But she did. And Jill credits the McAlester Regional Air Care crew for that outcome.
"Our teams are highly skilled and have patient care guidelines that they follow. We also have medical direction available to us, if needed. During this particular call, our team had to provide advanced stabilizing procedures upon arrival," says McAlester Regional Air Care Base Program Director Korey Langston. "Our teams are fully dedicated to providing our communities with rapid critical care access. I am extremely proud of our team's professionalism and compassion. I am also extremely appreciative of the EMS and Fire Departments that assisted us in caring for William."
As for future patient reunions, Langston says it's not always possible to hold these kinds of events, but in William's case, the flight crew was grateful to see how he's recovering, knowing they played a part in it.
Today, William continues to make tremendous progress while undergoing treatment at the Children's Center Rehabilitation Hospital in Bethany, Oklahoma. What's more, he continues to dream about his future. William makes it clear he's not slowing down on his plans to venture into a career in the electrical trade. He also believes he will make a full recovery and offers this word of encouragement for anyone going through a similar experience. "Keep fighting and work hard. Work hard for your recovery, and never forget the people who helped you along the way because often, those are the relationships that are going to give you the strength to make it."
William and the McAlester Regional Air Care crew remain in contact today, with both sides agreeing that there's a strong bond—one that will continue for a long time to come.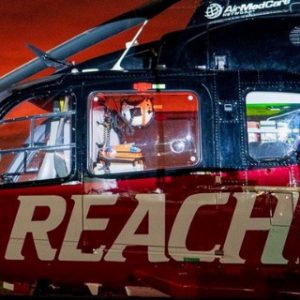 Having an air ambulance membership can provide several benefits in the event of a life-or-death situation or anymedical emergency requiring rapid transport to a healthcare
Read More »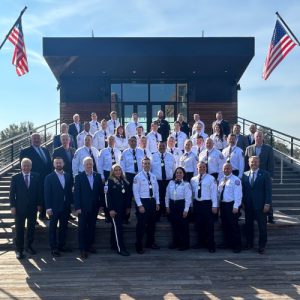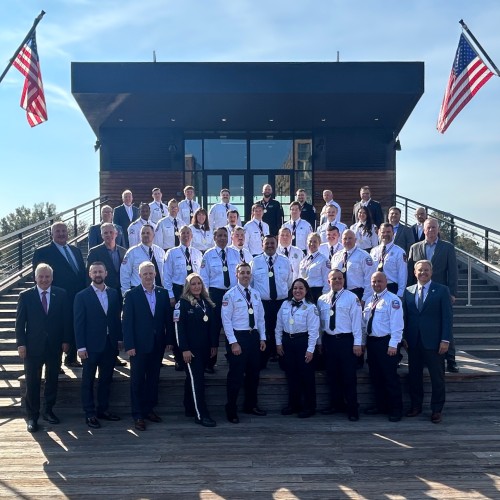 (LEWISVILLE, Tex.) — Global Medical Response has announced the recipients of this year's Stars of Life Award, which recognizes the exceptional contributions of first responders
Read More »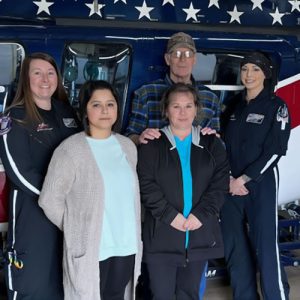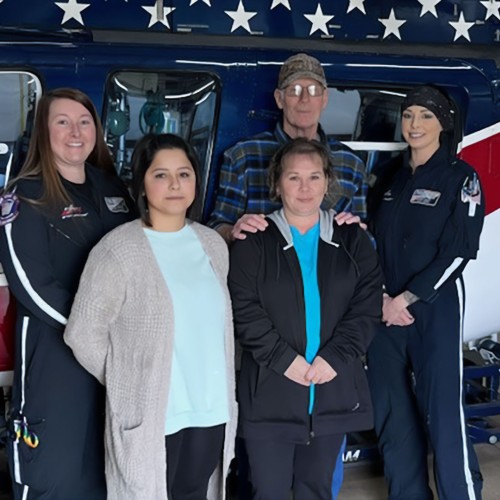 Many stories underscore the importance of having access to emergency medical services, particularly in remote and rural areas. These remote areas are called EMS deserts
Read More »