Many stories underscore the importance of having access to emergency medical services, particularly in remote and rural areas. These remote areas are called EMS deserts because access to emergency medical care is less readily available. The remoteness makes access to prompt and efficient medical care in an emergency difficult if not impossible. Air ambulance services like Air Evac Lifeteam (AEL) can make all the difference in these life-or-death situations.
When Tom Hughes complained of chest pains one summer afternoon while working on his house, paramedics from Grayson County, Kentucky EMS responded. After evaluating Hughes, the paramedics recognized the urgent need for advanced care. The Air Evac Lifeteam (AEL) 092 air ambulance crew in Breckinridge County was called to take over, getting Hughes to definitive care, while preserving his cardiac function; as quickly and safely as possible.
Air Ambulances Save Time in Emergencies
The air ambulance crew members had to make a rapid decision on which hospital to take him to, and they opted for Baptist Health due to the ease of landing and quick access to the cardiac catheterization lab. The journey to the hospital was fraught with concern, as the crew knew that the patient's condition could deteriorate at any moment. Still, they managed to provide the much-needed Advanced Cardiac Life Support Hughes required to preserve his life until he arrived at the hospital in Louisville, KY as quickly as possible.
Today, Hughes is fully recovered, and his story is a testament to the extraordinary work of EMS teams and emergent air ambulance services that operate in rural areas, providing lifesaving care at a moment's notice. Tom says, "They are heroes. I'm just a simple person who lives in a small town in Kentucky, and yet, here they are. They jumped in a helicopter to save me." 
Responses like these are a reminder of the importance of having access to quality emergency medical care, no matter where one resides, especially EMS deserts like Grayson County, KY. Air ambulance providers, like Air Evac Lifeteam, help ensure that patients experiencing medical emergencies arrive to that higher level of care rapidly and with high-level pre-hospital care.
Membership with AirMedcare Network, in which AirEvac Lifeteam is aparticipating provider, ensures patients like Hughes pay nothing out-of-pocket for life-saving air ambulance care, only when flown within their network. Learn more about air ambulance membership at www.airmedcarenetwork.com.
You never know when a medical emergency will arise
Don't wait. Become a member today!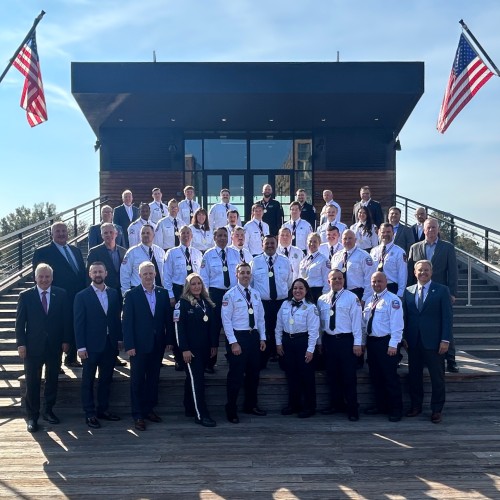 (LEWISVILLE, Tex.) — Global Medical Response has announced the recipients of this year's Stars of Life Award, which recognizes the exceptional contributions of first responders
Read More »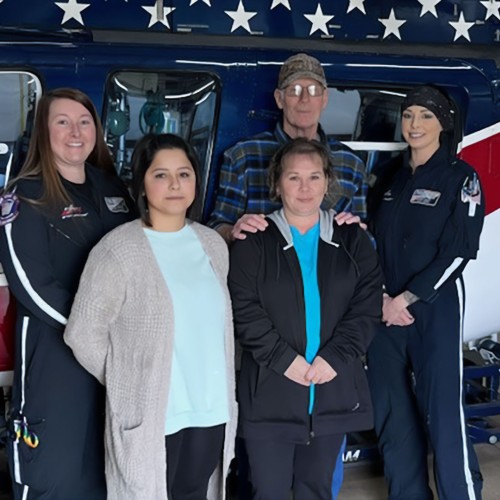 Many stories underscore the importance of having access to emergency medical services, particularly in remote and rural areas. These remote areas are called EMS deserts
Read More »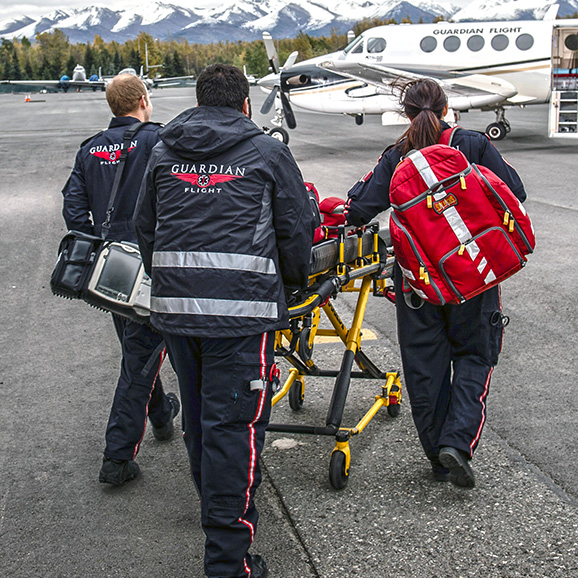 New Operation Provides Lifesaving Care to Residents in Emergency Situations (KENAI, Ak.) — Guardian Flight Alaska's newest air medical transport base in Kenai is now
Read More »