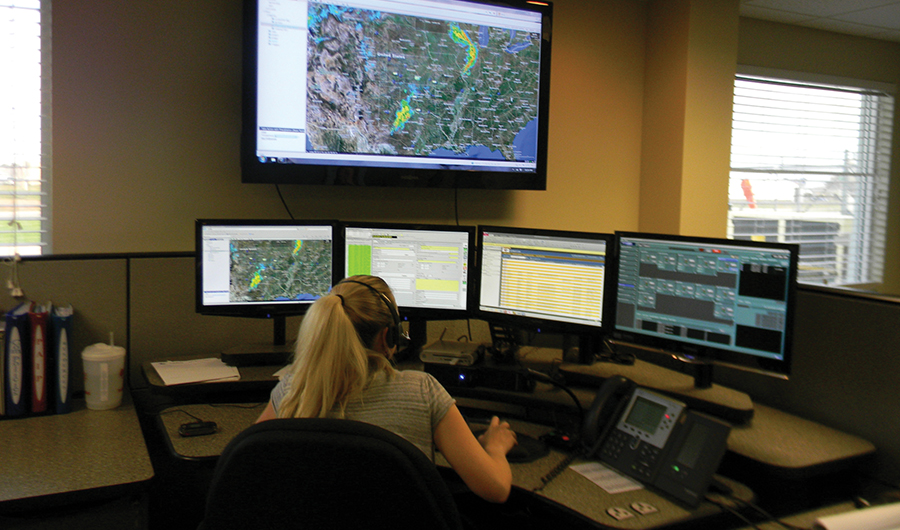 A Phone Call from AMCN Provides Peace of Mind
As the Deputy Director of Laurens County EMS, Dwayne Ussery is used to ensuring his team provides high-quality responses and care to patients, but on this day he experienced what it's like to be on the other side.
While at work, Dwayne had a terrible headache and was unable to see. A co-worker noticed that he was in distress, and immediately sprang into action, reaching out to one of the EMS crews on duty. They transported Dwayne to the local hospital within minutes.
The medical team at Fairview Park Hospital performed a CT scan and confirmed that Dwayne was having a stroke. They started TPA, and very shortly after diagnosing, AirEvac 102 was notified that a patient transfer was needed.
With over 35 years of experience, AirEvac Lifeteam is an industry leader in medical transportation and is dedicated to ensuring access to superior emergency care.
AirEvac 102 promptly airlifted Dwayne to transport him to University Health in Augusta, GA. While on route, the transporting crew recognized that the paralysis Dwayne was experiencing needed to be relieved right away. Upon arrival, he underwent a thrombectomy, a surgical procedure to remove the blood clots causing the stroke. Three days later, he was discharged and returned home to heal.
But during his healing process, Dwayne thought his AirMedCare Network membership had lapsed. He was concerned about the financial responsibilities headed his way. Upon returning to work, he received a phone call from an AMCN customer service call center representative. "Thinking this call was going to be someone asking for payment of services rendered, I was taken by surprise when I found out that my membership was in fact still active," Dwayne said. It was his last day to re-new before losing coverage, so he promptly renewed his membership for another three years. "The employee went above and beyond helping me ensure everything was correct on my membership," Dwayne said. "I am very thankful and appreciative of the efforts that the crew members and AMCN employees put forth to assist me."